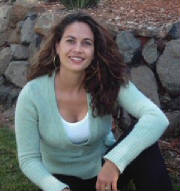 Aris Whittier is a free lance writer who lives in northern California with her husband and two children. She is the author of the hilariously funny book: The Truth About Being A Bass Fisherman's Wife. She is also a member of The Romance Writer's of America. Aris enjoys reading romance just as much as she enjoys writing it.
Look below to see the publisher's description and a review of Aris's newest novel Fatal Embrace.
OUT NOW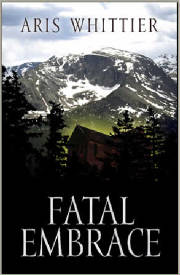 TO BUY CLICK ON COVER
Publisher's Description
Several years ago,Michael Craven gave up his career as a detective when his fiance was killed and her killer never caught. Living with the guilt, he has,since then, thrown himself into his Montana ranch and his solitary existence. But, when a serial killer starts making his way through a small, nearby town, Michael is asked to come back and help a good friend and fellow detective, solve the crime. In doing so, he must hire someone to take his place on the ranch.
When horse trainer, Jess Stanson showed up, it took Michael by surprise. He knew this wouldn't be the right person for the job. Jess had turned out to be Jessica and he didn't think it would work for either he or his men. But, Jessica convinced him to let her stay. Over time she proved her worth at the ranch and slowly they established a fragile friendship. Although, on the inside both felt more but, Michael's past prevented him from being anything but distant and serious. Jessica was just the opposite, always fun loving she took on the task of breaking down the barrier's of Michael's heart.
As Michael works diligently to track down the killer he finds that Jessica is the only witness to the case. Vowing to protect her with his life and keep his growing feelings separate is no easy task. When Jessica becomes a target it becomes personal for Michael and he can no longer deny his love for this spirited woman. He will do anything in his power to protect her, including giving his own life.
Fatal Embrace
By Arris Whittier
Published by Five Star Publications
ISBN: 1-59414-178-9
Genre: Romantic Suspense
Rating: ♥ ♥ ♥ ♥
I loved Fatal Embrace because it was wonderfully romantic novel about two people finding love while working on a horse ranch (and how their relationship develops) and at the same time suspenseful and mysterious as Michael tries to catch a serial killer before he gets his hands on the woman he loves. Fatal Embrace was sweetly romantic,suspenseful, and the ending shocked me. You will never guess who the killer is because Aris writes the story so masterfully that when you reach the ending you'll be shocked as I was. A must read.
4 hearts
Sally
* * * * * * * *